ABOUT THE EVENT AGENCY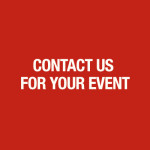 Par'azaar Event Agency is an event agency based in Heule, Belgium. We're specialised in event management, production, communication and general organisation. We focus both on our own projects such as the award winning festival Cirque Magique and on external productions.
Going from network events and family celebrations to art exposures, we'll take care of it from promotion and communication to the actual top notch production. With some very succesful concepts like Cirque Magique, Heule Duivelt and Legends, Par'azaar has the required experience to take your event to the next level.